Anime North 2011: Wrap Up
Hey all, I have to go to work shortly, but I wanted to pass along to you what I wrote last night. It is complete summary of what happened to me during Anime North 2011. There are, of course, more detailed entries in the older posts for further reading, but this is just and effort to wrap everything up. So, let's wrap up this convention!
————–
Anime North 2011 Wrap Up:
On Friday May 27th, Melissa and myself set out to Anime North 2011 in Toronto Canada. We traveled on bus and got held up at the border. We made it to Downtown Toronto almost 2 hours late. We shared a cab to the hotel with a mother and daughter who were going to the nearby airport. We ended up being merely 20 minutes later from my original plan. By 5:30-6 pm we were over at the Doubletree, and met our new department head at the Staff Lounge. I stayed until bed time, which was earlier than usual because I was tired.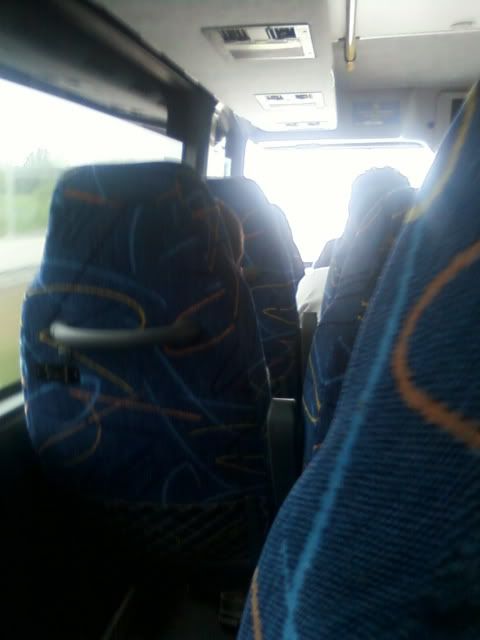 Photo of Mega Bus.
I spent most of Saturday in the Staff Lounge, watching it and restocking drinks. However, I did leave for a time to go to my Workshop in the TCC. I had trouble getting and finding my workshop room, but was able to find it in time. However, due to the fact it was so hard to get in and find, I did not receive the numbers of people that I expected. After leaving, I went back to the Staff Lounge. There I remained there until bedtime. Melissa left the hotel room with her stuff. She wanted to spend the night out and couldn't come back in time for checkout.
By 10 am, I was dressed and checked out. My new friend, Lisa, came over with her husband and helped me switch hotels. I paid the 10 dollar a night fee for staff staying on the convention's dime and stowed my stuff. I then went back to tending the Staff Lounge for a while. I eventually went over to the Dealer's room for some deals but found not really any. Then I went back to the Staff Lounge and stayed there until just before closing ceremonies. We ended up staying late at the Dead Dog Party (For Staff only) and went to bed late. We couldn't sleep so Melissa took a walk and I feel asleep. At 3:30 am, the phones rang. I woke up and rushed to the phone, but no one was there. Melissa came back, but said she wasn't going to sleep. I went back to sleep.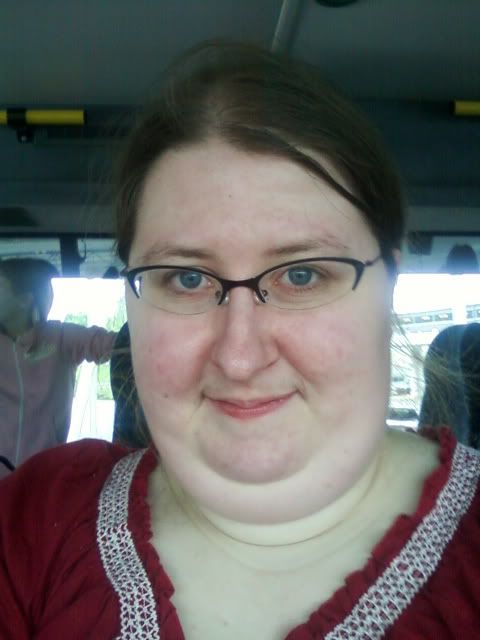 Photo of Me on Mega Bus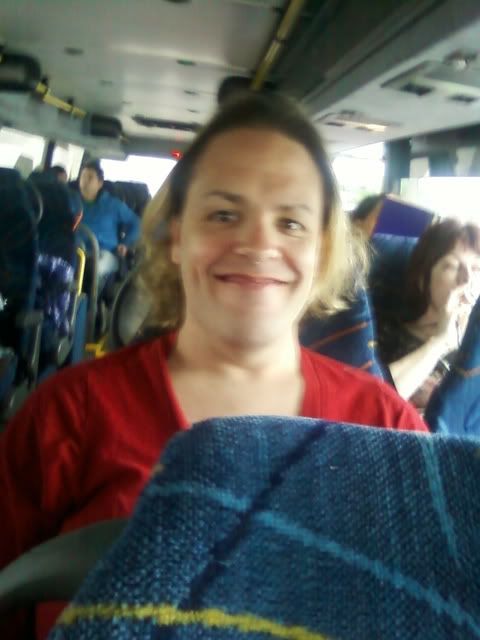 Photo of Melissa
By 9 am, we were on the local bus going to the subway. By 10:30 am were downtown again. We got some breakfast then went to the Bus Terminal. Finally, we got on the Greyhound going back. It was long bus ride with many, many stops. It even went through the Rainbow Bridge on Memorial – great . . . It tok about an hour longer than it should have but we got back on our way and finally arrived at the Buffalo Bus Terminal. We spilt up and went home.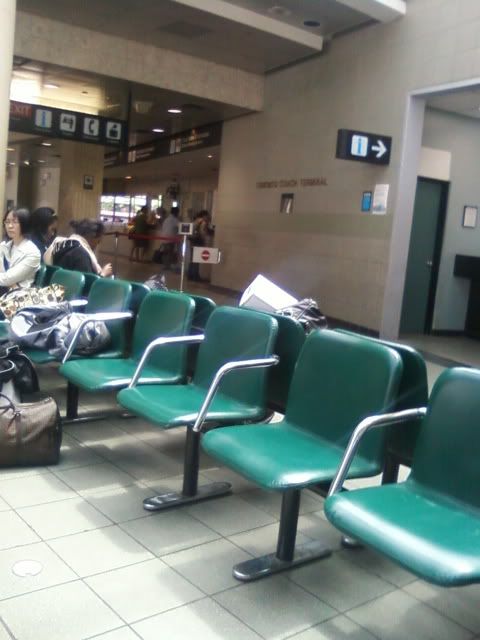 Photo of the Bus Terminal on the way home
Posted on June 8, 2011, in status and tagged 2011, Anime, Anime North, Anime North 2011, Canada, convention, experience, journey, Staff, Toronto, trip. Bookmark the permalink. Leave a Comment.